Dear Stivers Automotive Customer,
Thank you very much for choosing us as your dealership of choice and service facility. You and your family's safety and wellbeing is a top priority of our group. In the wake of the developing COVID-19 virus pandemic, we want to take the time to update you on the steps we are taking to protect both our guests and our employees.
Sanitation.

Our janitorial staff and our employees have been instructed to increase personal focus on disinfecting high touch surfaces within our offices and dealerships.
Guests' Vehicles.

Dealership employees have been instructed to utilize plastic seat covers, steering wheel wraps, and the wiping down of all touch points with disinfecting wipes…all of which will be removed upon delivery.
Loaner Vehicles.

We will continue to utilize our fleet of loaner vehicles for customers that are in need.

These vehicles will be properly sanitized and cleaned after every use.
Food Service.

Dealerships will suspend all fresh food services in our waiting rooms and will only be offering pre-packaged snacks.
Employees' Health.

Our team members have been prohibited from reporting to work without self-quarantine and a doctor's certificate if they have been exposed to a COVID-19 patient, if they have traveled to high impacted area (as determined by the CDC) or have taken a cruise.
Vehicle Delivery.

Should you be stuck at home taking care of your family and need assistance getting your vehicle serviced please inquire about our temporary door to door service delivery.

This will be offered on a first come first serve basis as needed.

We will limit this to 15 miles from your local Stivers Dealership.
NEW/USED Vehicle Purchases.

Currently we are still open.

As long as we are open for business, we are here to serve you.

We will be able to complete your vehicle purchase online or in store.. and would be happy to deliver the vehicle to your home free of charge.
We are closely monitoring this very fluid public situation and will continue to update you with any changes to our group policies.
Thank you for your trust.
Johnny and Eddie Stivers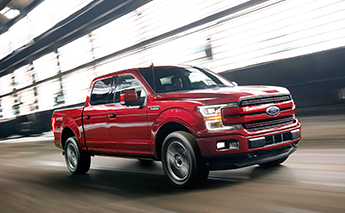 Need a little guidance when it comes to figuring out how best to tackle your automotive situation? Then you need to connect with the team of Ford professionals awaiting you at Stivers Ford. Whether we are helping you learn more about the great new Ford cars found at our convenient Montgomery location near Montgomery or offering up the inside track to the largest selection of parts and maintenance, we have no doubts that the outstanding group of Ford experts at Stivers Ford have what it takes to help you tackle these tough decisions.
Interested in learning more about which team has what you need from your next trip to Stivers Ford? Then make it a point to join us as we point you in the right direction and help you connect with the right team of trustworthy Stivers Ford professionals.
Our Sales Group Has No Equal in Terms of Service and Quality
On the subject of new and pre-owned car sales, our sales department is clearly second to none in the Montgomery area near Montgomery. From bringing you up to speed with all of the latest selections from Ford to helping pair you up with the right pre-owned vehicle (be it a Certified Pre-Owned Ford or an offering from another automaker) that caters to your specific situation and budget concerns, we can provide you with the insight you require to make a strong decision.
(888) 825-8308
The best reason to connect with our sales department? We go above and beyond to embrace a no-hassle dealership experience that never tries to push you into a purchase. Only when you feel comfortable enough to take the next step will one of our friendly sales experts give you the the assistance necessary for you to move closer toward the new car that is right for you.
Looking for the Highest-Quality Car Service in Montgomery near Montgomery? Then Stivers Ford Is the Place to Be
Whether it is time to rotate your tires or you could use a little help sorting out your car after an sudden wreck, Stivers Ford wants you to know one thing: We are the leading name in outstanding service that is efficient, affordable, and always handled by trained Ford mechanics.
(888) 852-5646
Do you have a car that is from another automaker? Then that is not an issue. The outstanding team of vehicle restoration professionals here at Stivers Ford are excited and prepared to handle your service needs – regardless of the type of vehicle.
Our Parts Team Is Ready and Waiting to Help You
If you would rather handle a repair on your own, then now is the time to reach out to one of the trusted parts advisors on the Stivers Ford parts staff. From original equipment manufacturer (OEM) Ford parts to a vast inventory of other items that can help you tackle the service or repair needed on virtually any vehicle possible, we have no doubts that the part you need is here for you now in our parts department.
(888) 854-2978
Of course, stopping by for the right part at Stivers Ford is about going beyond just having access to the largest selection in Montgomery near Montgomery. By bringing your business to us, you will also have the opportunity enjoy the best prices in town, in addition to a steadfast commitment to welcoming and no-stress service.
Have Another Topic on Your Mind We Have Not Covered? We Are Ready to Tackle It
Did we not answer all of your questions? Then let us know! Stivers Ford is always excited to hear back from our respected customers, so feel free to give us a call if you have any questions, comments, or concerns that you want us to handle. We will be on hand to offer up as much info as possible as we help you work your way through whatever automotive issue that is currently facing you down.
(888) 825-8308
Now that you are caught up on the most effective ways to connect with the Stivers Ford team, as well as what each of our departments can offer to valued customers such as yourself, there is really only one thing left to do: Give us a call! We look forward to connecting with you soon and ensuring that your time spent at Stivers Ford is the best it can possibly be.